Book a Library Meeting Room
Item request has been placed!
×
Item request cannot be made.
×
Processing Request

Use the form link above to request a room reservation. 
Library staff will respond with a decision within 2-4 business days.
Conference Center Room
NOTICE:  Due to refurbishment, the Library Conference Center Room will be unavailable for public bookings between February 1, 2024 and May 1, 2024.  Subject to change.
Max Capacity:  130 (may be reduced depending on set-up request)
Apx. Sq. Ft. 2,456.16
Example room setup options:
Conference Room Options
Osborne Auditorium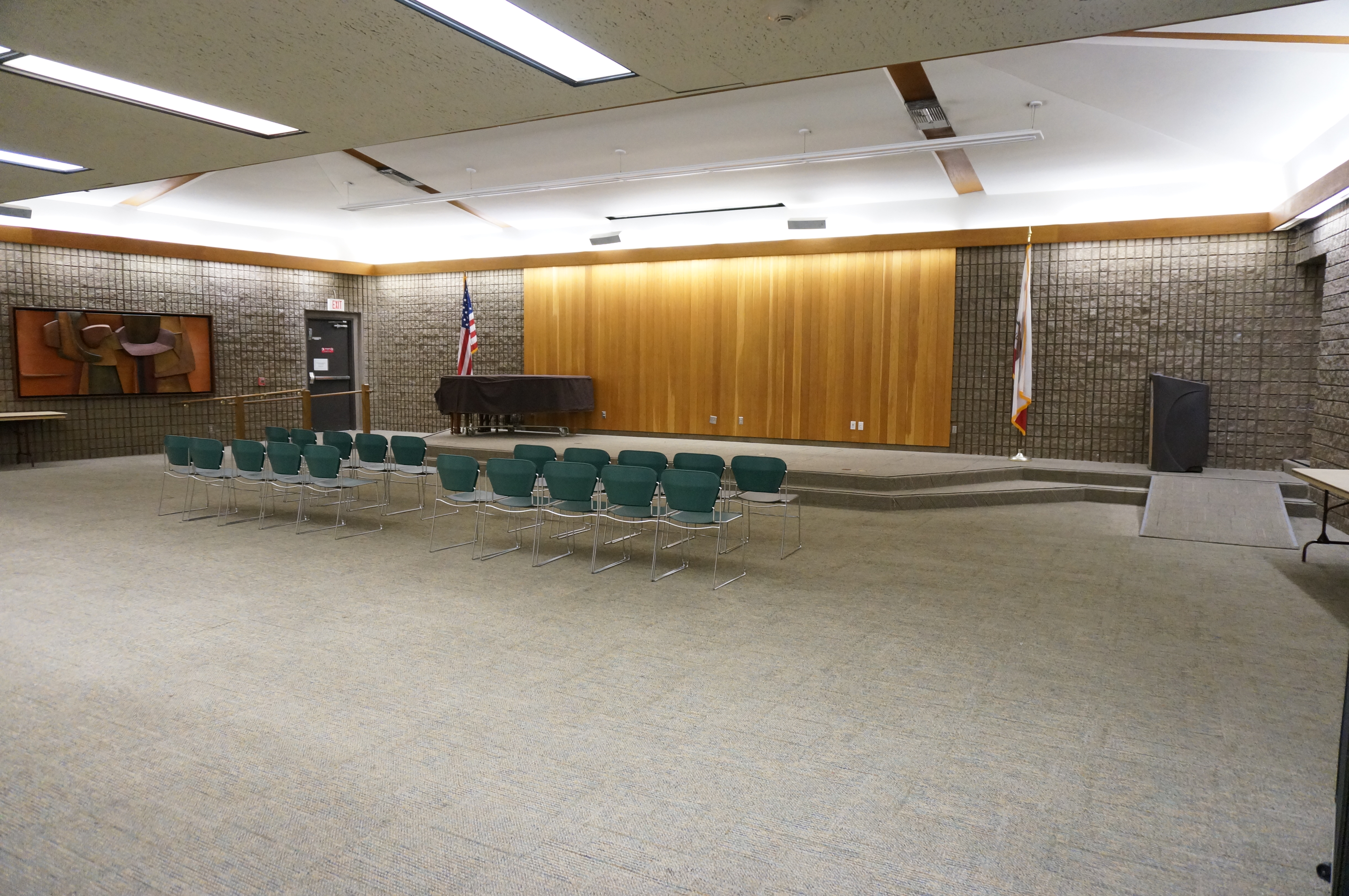 Max Capacity: 60 (may be reduced depending on set-up request)
Apx. Sq. Ft. 1,890.57
Example room setup options:
Osborne Auditorium Options
Notice:  The Osborne Auditorium is temporarily storing additional furniture and so may not be suitable for your room setup needs.   

INSURANCE REQUIREMENTS FOR FACILITY RENTAL:
Required for all public room rentals. You must provide proof of insurance to the library at least 5 days in advance of your event.
INSURANCE REQUIREMENTS FOR FACILITY - USER AGREEMENT
PAYMENT:
Payment is due upon booking approval. Failure to provide complete payment by one week prior to the event may lead to cancellation of your booking.
DEPOSITS:
If serving food and/or alcohol at your event, you must provide the library with a separate deposit check for each (food and/or alcohol) in the amount detailed in the library's room rental fee schedule.  If not needed to cover cleaning expenses, the check(s) will be shredded after your event(s). 
OTHER:
Please call Library Administration if you have questions.  714-738-6388
Organizations using library spaces on a regular/recurring basis are asked to limit room reservation requests to no more than twice a week in order to provide equitable service to all patrons/customers as well as to prioritize library programming.*
*The library reserves the right to determine acceptability of reservation requests.   
Questions about a room reservation?
Please call:
Library Administration
(714) 738-6388
Monday through Friday 9:00am - 5:00pm.